About Steve Snider Construction
35 YEARS of Excellence.
Steve Snider Construction Inc. has been serving the Port Perry / Durham area for over 35 years. Known for his integrity in the residential and commercial construction industry, Stephen has built a business that is synonymous with "Quality". With an outstanding, experienced team of carpenters and trades people, Steve Snider Construction Inc. excels as a builder of custom homes. Stephen provides clients with exceptional workmanship and incomparable customer service.
As a licensed carpenter, Stephen started his construction business in 1980 and has been a licensed R2000 builder since 1986. Incorporating the R2000 building technology into his residential construction has been his main focus and it continues to guide his organization's building practices today.
In the 1990′s Stephen made a commitment to build R2000 homes exclusively, citing energy savings and improved indoor air quality as his goal. His state-of-the-art building technology was well received by informed consumers looking for long term energy savings and healthy homes. As a result of this commitment and his vast knowledge and experience in the industry, Stephen is a sought out builder and consultant, with clients province wide.
The company's reputation has garnered attention within the national building industry, and The CHBA is proud to recognize Stephen as one of the Founding Members of the Net Zero Energy Housing Council. Members were selected for their demonstrated competence and experience in NZE or R-2000 Housing as well as their knowledge or capability in specialized areas important to the advancement of NZE Housing. The Council's work will help to meet the housing aspirations of Canadians, and renew Canadian leadership in high performance housing.
"It all comes down to attention to detail and highly skilled trades-people, who understand what we are attempting to achieve and who take pride in their work." - Steve Snider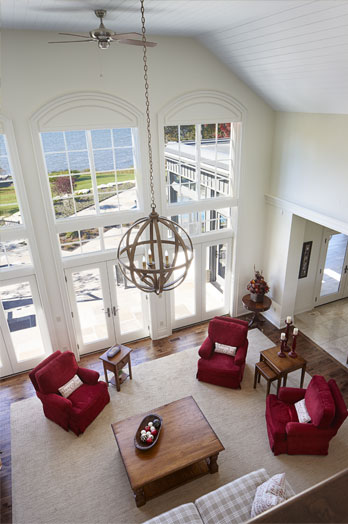 OUR AWARDS
Milestones and Achievements